The two Pinzgau-based companies Hagleitner and Design Storz have been cooperating closely and successfully for more than 25 years. Whether in the development of a new dispenser series, the entry into the B2C business, graphics, architecture, future concepts or even works of art for the Hagleitner headquarters, Design Storz provides the creative expertise for the regional hygiene specialist.
Design is the key to success. It creates added value and recognition and is decisive for the customer's purchase decision. The Xibu line is currently available in it's third generation. Design Storz was involved from the beginning in the development of the design classic by Hagleitner and has given the successful line its identity.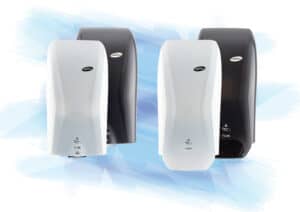 Professional hygiene for the home.
Design Storz has accompanied Hagleitner on the exciting journey into the B2C business. Together with Roman Klis Design, they worked on the brand strategy and the appearance of the collection. The aim was to design an aesthetically pleasing product line for private use. Available as a dispenser for when you are on the road and as a stand-alone device for use at home.
With the industrial dispensers from Hagleitner, functionality is in the foreground. This is also reflected in the reduced and functional design. Perfectly matched to their environment and reduced to the essentials.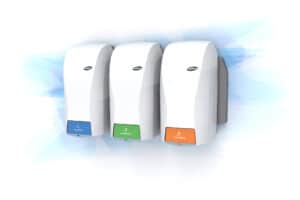 XIBU INOX is the premium version of the Xibu line. The dispensers are made of high quality stainless steel and have an anti-fingerprint coating.
A good exhibition stand design is crucial in order to present the products at the fair in the best possible light. Depending on the space available, the stand can be extended in a modular fashion. A meeting cabin also offers space for business appointments on site.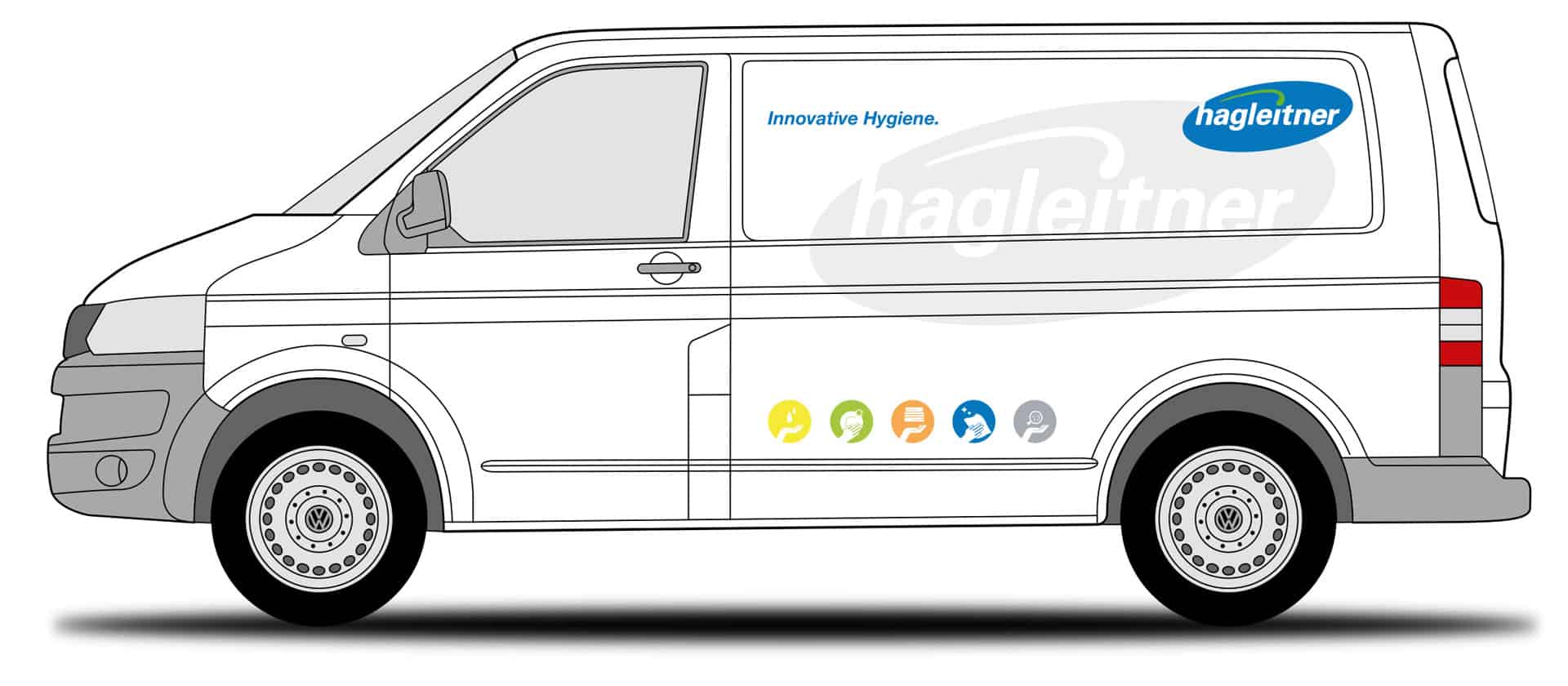 The Hagleitner vehicle fleet received a fresh new look. The vans were given a very clear graphic appearance, the biggest element being the Hagleitner logo in soft grey, which acts as a watermark for the vehicle. The watermark symbolises a quality seal which is complemented by the coloured logo.
A central theme also runs through the architecture of Hagleitner. Two intersecting cubes, one made of dark blue glass and one in white plaster facade, create the recognition value and are thus implemented at all locations.