03
REALIZE
CAD Surfacing
Engineering
Design Mockups
Prototyping
Full Scale Modeling
Visualisation
Animation / VR
As Automotive Design is the core competence of Design Storz, Class-A Surfacing is our strength. After selecting the final design, the sketches are built up as CAD surfaces. In doing so, we take into consideration the technical components, material specifications and tolerances to be observed. The modelling team meets the demand for perfectly flowing surfaces and reflections.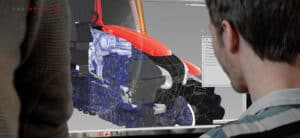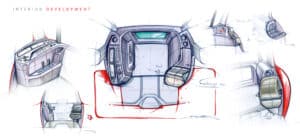 Design Storz sees itself as a consultant in engineering questions as well as a mediator between customers and engineering offices. For projects where technical details are essential, we work closely with partner companies to achieve the best possible technical innovation.
Scale models are used to assess the final design and to detect possible irregularities at an early stage. Design mock-ups are also sought after for presentation purposes or as exhibits of a concept.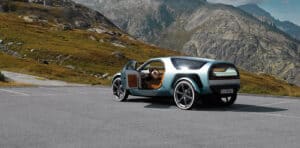 A 1:1 model is the best way to evaluate the final design. Surface progression, reflections and ergonomics can be checked before the product goes into full production.
The CAD data we create serves as a basis for our visualisations. We create expressive images that show off the design in the best way possible. These images can then be used for presentations or advertising purposes. In addition, different colour, material and finish variants can be visualised in a realistic and simple way.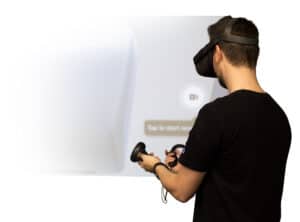 Animations help to convey product functions or product presentation in a short clip.
With the help of VR, products can be assessed in the best possible way at 1:1 scale without having to build a physical model. Various materials or colours can be changed at any time and evaluated immediately. This offers the customer an easy way to virtually inspect the model.